ILRI Clippings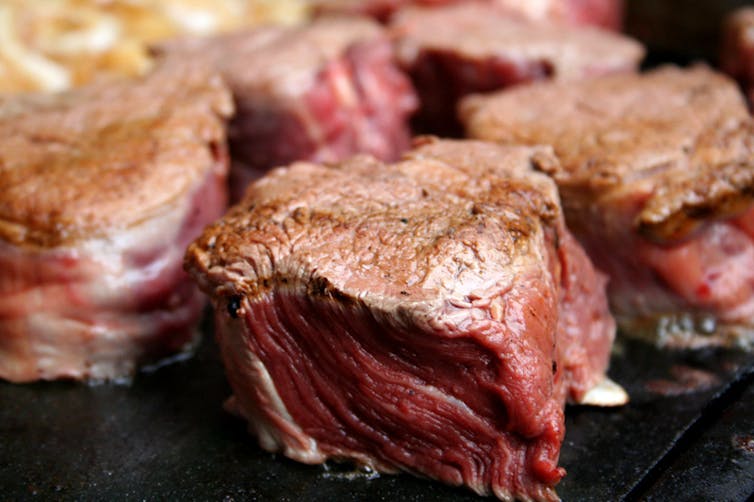 The face of climate evil, or just a juicy steak? (photo credit: Sheila/Flickr, CC BY-NC-ND).
Richard Eckard, University of Melbourne
Could our meat-loving Western diets push climate change over the edge? That was the message of a recent report from UK think tank Chatham House that, even if the world moves away from fossil fuels, growth in meat and dairy consumption could still take global warming beyond the safe threshold of 2C.
The report recommends shifting away from this 'four degree' Western diet in favour of less meat- and emissions-intensive food.
What the evidence shows is that becoming vegetarian might help reduce your personal footprint—but it will be better to focus on a range of solutions if we want to have an impact on climate change.
How much greenhouse gas do livestock produce?
The most reliable and accepted estimate is that livestock production contributes about 14.5%
View original post 632 more words